FinTech: National Payment Systems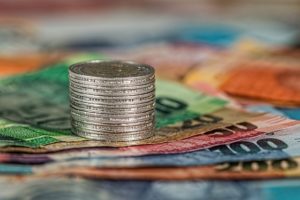 FinTech based businesses or solutions are regulated by various laws, among them being the National Payment Systems Act (NPS). The payment system is a system or arrangement that enables the movement of money between a payer and a beneficiary. Thus, it facilitates the circulation of money and includes any instruments and procedures related to the system. It covers one specific group of FinTech solutions that address the crediting and debiting of accounts.
A person intending to operate as a payment service provider will require the Central Bank of Kenya (CBK) for authorization. CBK will, among other factors, consider the financial condition and history of the applicant, the management, capital structure and convenience, and public interest.
The CBK is at liberty to add, vary or substitute conditions as under the authorization sort to regulate the FinTech. If the application is successful, the license will be valid for 12 months from the date of issuance. However, if the person with the authorisation fails to commence business within six months but still has an interest in engaging in business as a payment service provider, will need to apply for authorisation as if the first authorisation had never been granted.
Ongoing businesses are required, by law, to renew the licenses two months before the expiry of the current authorisation.
The CBK will revoke the authorisation if the authorised FinTech ceases to carry business in Kenya, or goes into liquidation or wound up, or otherwise dissolved; fails to comply with the authorising law or conditions set under the authorisation; or conducts business in a manner harmful to the interest of the public. However, before the revocation, the authorised payment service provider will be offered an opportunity to respond to the raised concerns.
The National Payment System Regulations, 2014 (Regulations), a subsidiary legislation to the NPS, provides more details on implementing the primary law.
The Regulation provides four categories that an intended FinTech can consider, and three of those that fall under the have a standard application fee set at KES. 5,000. The four are electronic retail payment service provider (authorisation fee: KES. 100,000 and Core Capital KES. 5,000,000); designated payment instrument issuer (authorisation fee: KES. 5,000,000 and Core Capital KES. 50,000,000); e-money issuer (authorisation fee: KES. 1,000,000 and Core Capital KES. 20,000,000); and small e-money issuer (authorisation fee: KES. 100,000 and Core Capital KES. 1,000,000).
Operations
Renewal
The renewal fee is an estimation of the FinTech's performance; since the annual gross revenue of the payment service provider is given consideration. The renewal fee is spread into seven bands that range from KES. 20,000 (minimum) to KES. 15,000,000 (maximum).
Conclusion
It is important to note that other applicable laws and NPS may take precedent over specific legislation. A person intending to secure a license to be a payment service provider needs to factor in all applicable legislation.