Foreign Investors in Kenya
The Republic of Kenya has legislations that address the interests of Foreign Investors, (click link for comprehensive information) and that is through general Acts of Parliament, Gazette Notices or through Treaties between Governments. In this issue, we will address several factors that fall under Foreign Investment.
Registration of Foreign Companies – Foreign Investors
The basic documents required to register a company as a foreign investor include, but not limited to: a certified copy of the certificate of the foreign company; its constitution; list of directors and their identifiers; if some directors live in Kenya, a memorandum or document highlighting their powers; charge on property that will need to be registered under the Companies Act, if any; notice of address at the origin and that of Kenya.
The name will be the same or an alternative name. When registering a representative office, a foreign company needs a local representative.
Foreign Investors – Shareholding?
We addressed this in our First Issue that a foreigner can register a company in Kenya as a sole shareholder, director and a local director. The amendment was through s 85 of the Finance Act No. 38 of 2016, it amended the Companies Act No. 17 of 2015 by deleting s 975 (2) (b). In addition, despite the amendment, there are certain laws that require foreign investors to have local shareholders.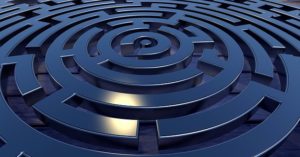 Foreign Investors – Tax Laws
There are several factors to consider, which include the Kenyan Tax Laws or Regulations, Double Taxation Agreements (DTAs), and Bilateral Treaties between Kenya and other Countries for purposes of enhancing the Foreign Direct Investment in Kenya. Foreign Investors.
Approvals
It is important to assess whether the investment requires certain licenses that will make it easy for the foreign investor to operate swiftly as well as the types of permits needed.
Business Entities
Other than company limited by liability, there are other models of business entities that an investor can opt to use as the investment vehicle.
Contact us: hello@onganyaombo.com or +254703672515